Sale!
You Will get 2 Points On Completing This Order.
RM3.00
3 pack of Ruchi Jhuribhaja / রুচি ঝুরিভাজা
The crispy and crunchy taste of ruchi jhuribhaja will never fail to satisfy your taste buds. made from fully automated machinery and under the strict supervision of quality controllers, ruchi jhuribhaja is one of the best tasting snacks you will ever have.
Out of stock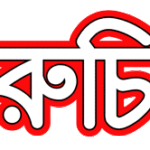 QR Code